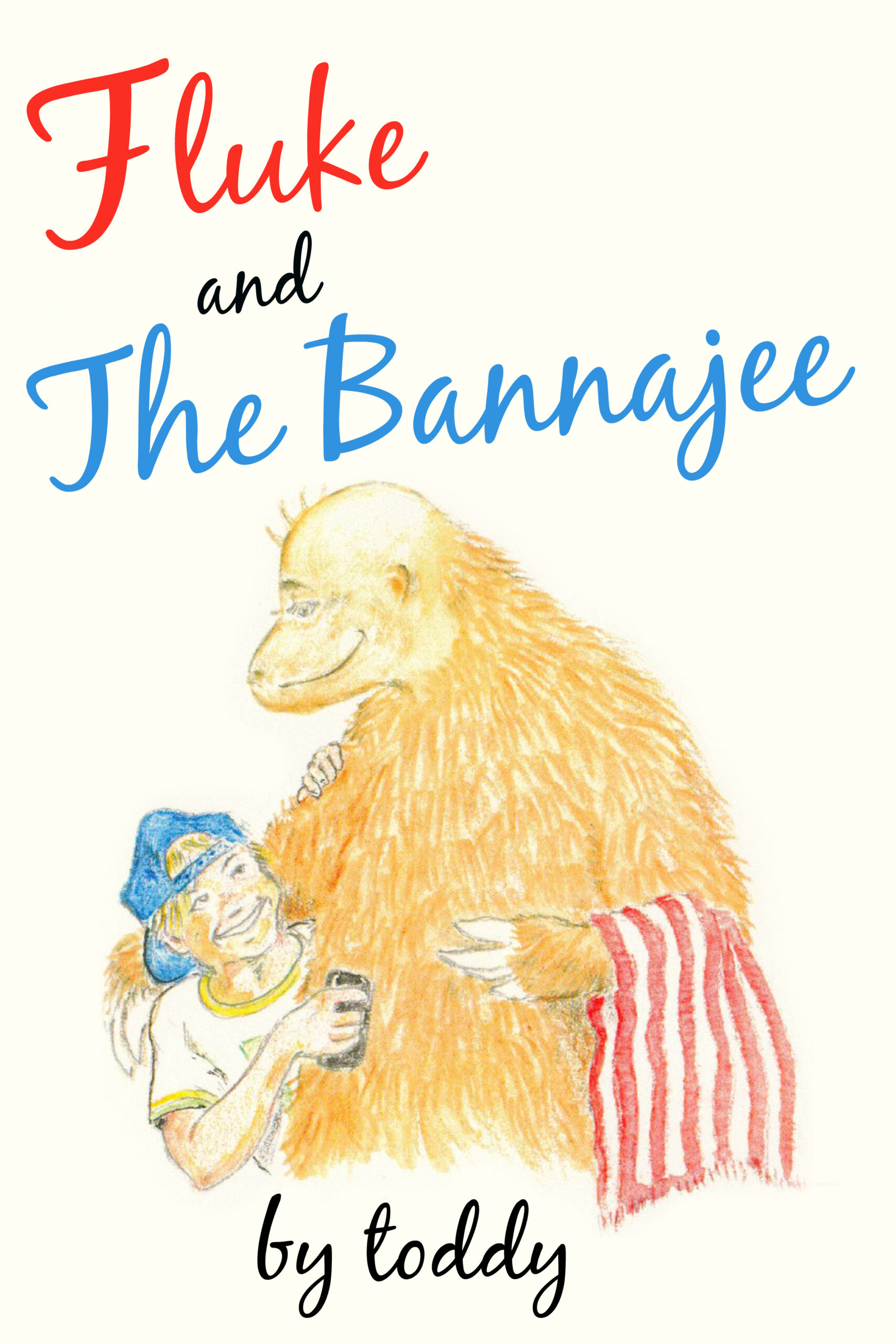 Fluke and The Bannajee
By Paul Todd
"I loved Fluke and The Bannajee – they're the perfect double act. These stories are heart-warming, funny and life-affirming. Fluke and The Bannajee are the perfect Odd Couple."
Mel Giedroyc
Audio Book, read by award winning actress, Sophie Thompson

There are nearly as many stories about
Fluke & The Bannajee
as there are stars in the sky.
These are just the first four.
No-one knows where The Bannajee comes from
or why he lives with Fluke.
Toddy does!
With over eighty illustrations these quirky tales have already been described as, 'a Winne The Pooh for the modern world'.
Fluke and The Bannajee's adventures are urbane yet ordinary. They explore ordinary life in a most extraordinary and enchanting way.  Primarily written for 6-12 year olds these stories will delight and amuse readers of all ages.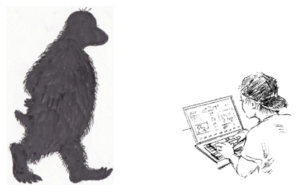 'Who is The Bannajee?' I hear you ask. And that's a difficult question. Let's start with what he looks like.
First of all, he's big. The kind of big that has to stoop to get in a room. That big. He has a body covered in light-brown fur. And a head with only four hairs on it. Don't ask me why, that's all he has.
The Bannajee'd be really, really lonely if he didn't live with Fluke.
'Who's Fluke?'
Fluke's a boy. He likes to think he's cool. Like most boys, he tries to dress as though he is. And The Bannajee lives in his house.
Now how this strange situation came about, no-one knows. But that's it.
Fluke's in charge and The Bannajee doesn't mind. In fact, he's a bit relieved. He's got a lot to learn and Fluke's a good teacher. For a teenager.
These stories are their adventures.
I hope you like them.